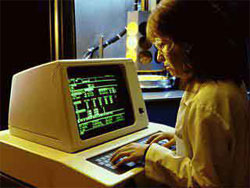 YouTube!!! YouTube!!!

Can you believe what you can find on YouTube?



Posted by Melia Donovan on November 08, 2006 at 22:04 | Comments (1)

Permalink
---
Name the aerial tram cars?
Commissioner
Sam is giving us till the end of the month to name the new aerial tram cars
, which are due to start tramming away any day now. Note, if they are named Lewis and Clark I'm gonna gag. The
aerial tram
is the most important structure to go up in Portland since
Big Pink
in terms of it being a lightning rod of civic symbolism and it's relationship to the kind of city that Portland is becoming should not be underestimated.
Here are some not so serious ideas:
Peanut butter & Jelly
Paige & Plant
Bud & Vera
Ned & Homer
Necessary & Evil
Luke & Laura
Sue Ellen & J.R
Yin & Yang
John and Kristy
My absolute worst idea = Enterprise & Galactica (Millennium Falcon just doesn't work)
You can
email Sam Adams with your ideas here
and have until 5:00 PM November 30th.
Posted by Jeff Jahn on November 08, 2006 at 9:45 | Comments (2)
Permalink
---
Ty Ennis at NAAU
Ty Ennis, Hooray Picasso, 2006courtesy of New American Art Union
Ty Ennis referenced artists Marcel Dzama and Chris Johanson in his last solo exhibition at NAAU, obliquely promising to move beyond their influence in his next body of work. The invention of a completely new style within a year's time is a daunting task for any artist; it's something that only Picasso seems to have gracefully accomplished. Perhaps this is why the man who
"never got called an asshole--not in New York"
is saluted, with bitter cheer, in the essentially style-less
Hooray Picasso
.
.........(more)
Posted by Jessica Bromer on November 07, 2006 at 12:42 | Comments (10)
Permalink
---
Election day thoughts on drawing in the aughts
Marcel Dzama, Untitled, 2003
courtesy of David Zwirner
One cold and snowy Canadian night, a young artist named Marcel Dzama was setting his wild imaginings to paper at his grandmother's kitchen table with such enthusiasm that he overturned a nearby bottle of root beer base. As the sweet liquid saturated his work, Dzama was struck by his own serendipity. Here was the drawings' key ingredient: something to make his grizzlies' fur a milk chocolate brown and his amputees' crutches an almond tan, to perfectly offset his customary palette of military greens and wan fleshtones. Like the butterfly of chaos theory, whose flapping wings set off a chain reaction that culminates in a tornado, Dzama's clumsy gesture gave birth to the quaint drawing craze.
.....................(more)
Posted by Jessica Bromer on November 07, 2006 at 12:18 | Comments (4)
Permalink
---
Don't Blink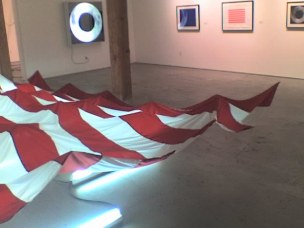 Jesse Durost at Elizabeth Leach Gallery
This weekend marked a new trend in art programming in Portland... short run installation art shows featuring work with industrial lighting. Both local boy
Jesse Durost
and (Croatian) Victor Popovic's shows opened on November 2nd at the
Elizabeth Leach Gallery
and the
Portland Art Center
respectively. How does everyone feel about this short run trend?
By Sunday November 5th both had concluded their runs.... here is what you missed...(more)
Posted by Jeff Jahn on November 06, 2006 at 11:28 | Comments (4)
Permalink
---
Too Much To Do, Too Little Time
Jenny Hart, This Work Never Ends, 2003
hand stitched embroidery on vintage linen, 11 x 11 inches
collection of the artist
Monday night promises amazing feats of travel as art-o-philes zip above the city of Portland on their hovercrafts to enjoy a bonanza of lectures all spaced conveniently 30-45 minutes apart…or about as long as it will take to get from one place to another. PSU, Reed College and PNCA/Contemporary Craft are all inviting you to fill their seats and listen at approximately the same time.
Unfortunately, the technology's not quite there and you're going to have to choose. Don't the people in charge of the schedule know each other? Might I suggest a nice coffee date before the next scheduling session with calendar in hand? It would be one thing if something was happening every night, but this ain't NYC people. There are other days of the week that are open, free and available-like Tuesday, for instance...(more)
Posted by Melia Donovan on November 04, 2006 at 8:57 | Comments (5)
Permalink
---
If you can't beat the blogsphere, join it
Two major Northwest daily newspaper art critics have taken up blogging.
First there is
Regina Hackett at the Seattle PI
. Her style of reviews and often subjective viewpoint oriented writing is perfectly suited to art blogging.
Then there is
David Row's recent turn as a blogger
. Yes, I like to refer to him as Death Row (because it's cool) and I am a little disappointed it isn't called the "Death Blog." Once again an unbeatable name... let's compare, my personal blog would have to be called the "Yawn Blog" after the correct pronunciation of my last name, so dull.
Oh well, the "DKlog" should allow him to continue pressuring the museum for a free day (note they need a lot more guard on free days). My solution, simply make one Thursday night a month free instead of a whole day, easier sell and easier to get sponsors eased into the idea.
The interesting development is both
David
and Regina have plastered their photo's on the web and allow for comments.... I'm blond, I can't disappear (even in a large crowd) but it is sometimes nice to be unrecognized as a critic. I wonder if David and Regina will feel a pang at giving their respective art scenes a target?
All that said, welcome aboard... it's definitely different out on the blogosphere and it often comes down to one's wits. I think arts writing and blogging are probably perfectly suited for one another.
Posted by Jeff Jahn on November 03, 2006 at 15:02 | Comments (1)
Permalink
---
Artist's studio spaces don't have funerals, they have sales
333 Studios Warehouse/Garage Sale
Saturday, November 4 from 10am to 4pm
333 NE Hancock (at MLK) - Portland


10,000 square feet and 15 years of stuff, including:

- furniture - tables - desks - wood - metal - tools - shelving - cabinets/bookcases - odds and ends - free stuff - art supplies - and of course art
Posted by Jeff Jahn on November 03, 2006 at 11:37 | Comments (0)
Permalink
---
First Friday Picks for November
"The show is called Driftwood Castle 'cause that's sort of what we're building. Yesterday we drove my pickup to the coast and loaded it up with driftwood, logs and big rocks. When Bwana and I,'Scrappers,' talked about designing the gallery space we both imagined a beach fort. Call it dumb or whatever, it just seems like the right thing to do."
I wouldn't call it dumb at all, Scrappers. In fact, I, "PORT," have been contemplating building my own little fort, or better yet, bunker, ever since I read your press release. I think you've hit the nail on the head, zeitgeist-wise.
Driftwood Castle
, an exhibition/night of thematic revelry, will benefit Habitat for Humanity, serve as homebase for a 6pm scavenger hunt, and feature artwork by Bwana Spoons, Scrappers, Dawn Riddle, Ryan J. Smith, Martin Ontiveros, APAK, Le Merde, Souther Salazar, Jacob Macgraw, and Luke Ramsey, as well as David Wien, whose fantastical drawings are always well worth checking out. Opening Reception • 6-9pm
Grass Hut
• 811 East Burnside • 503.445.9924.....(more)
Posted by Jessica Bromer on November 02, 2006 at 12:22 | Comments (0)
Permalink
---
Round Up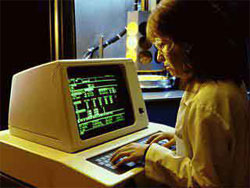 Brice Marden, bad architecture, Matthew Barney and Joseph Bueys and a benefit.
Posted by Melia Donovan on November 01, 2006 at 10:00 | Comments (0)
Permalink
---
Lecture • Lou Cabeen • Reed College
Lou Cabeen, Legacy
If you're looking for an alternative to the first Thursday rounds or like to squish a lot of art into a short amount of time, make your way to Reed College for
Lou Cabeen's
lecture "Home Embroidery: The Art and Craft of Domestic Pleasure".
Posted by Melia Donovan on November 01, 2006 at 9:57 | Comments (0)
Permalink
---