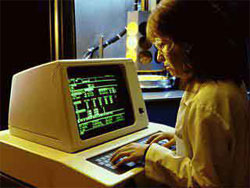 The Times this week is having a love-fest with
Brice Marden
. They're
traveling
with him
reviewing
his retrospective at
MOMA
and offering 2 slideshows, one with audio, of his recent work. If you're want for information about pure painting, go join in on the love. If you're want for information on real estate, well, you might want to check it all out too. If you're want for another (or a bit of)
perspective
take some relief from Charlie Finch over at artnet. Phew.
Here's an
article
about an interesting problem creeping up in real estate marketing. In Plano, TX they're building a
Maori inspired apartment complex
. It reminds me a little of
The Shire
in Bend, OR, though the building in Texas is nothing to pride. It's appropriation in name only and that's the crux of the problem-one that extends out to all sorts of
disciplines
.
In the past, I've linked to benefit auctions and here's
another
.
The Kitchen
who hosted Harrell Fletcher as Artistic Director for their
Summer Institute
is holding a benefit auction with work by the latest and the greatest up for bid including local Chris Johanson. For an opening bid of $500 you too might own a Do-Ho Suh.
If PORT had the funds, I'd beg to be sent to the
Deutsche Guggenheim
in Berlin for their show "Matthew Barney and Joseph Beuys: all in the present must be transformed" running through mid January of 2007. An interesting combination and contrast of work that now drawn together in this show makes wildly perfect sense.