Open This End Panel Discussion and Reception

Paul McCarthy and Ed Ruscha in Open This End

A few weeks Open This End became one of the most exciting group shows we have had in Portland in months. Partly, this is because it comes from one excellent collector, Blake Byrne, and the work maintains a sharp edge about it. Lately, most group shows of multiple artists in Portland have been pretty bland so everyone should take note. What's more we can see how collecting art that takes risks rather than fill out some comfortable and worn idea (ex. craft = handmade is an intellectual bunt). Instead, collecting something that carries an implicit challenge takes on the responsibilities of what Art with an "edge" demands and therefore occupies a special place between civics and taste. Not all patrons fully participate beyond writing checks... but what a serious and very curious collector like Blake Byrne presents here is something more Portlander's should consider. Yes PADA has been doing collector events for the past year but this one outclasses them all with a panel discussion and reception for an exemplary exhibition with a broad based panel with some serious and very articulate collectors providing additional context.

The panel topic will be: Art Collecting, Philanthrophy, and Ethics with Bob Rennie (principal of the Vancouver BC based Rennie Collection), Jordan Schnitzer (founder, Jordan Schnitzer Family Foundation), Barbara Schwan (executive director, The Skylark Foundation), Jane Beebe (PDX Contemporary)

Panel Discussion: "Art Collecting, Philanthrophy, and Ethics" | September 25 4:00PM (reception following panel in Alumni Circle)
Location: Miller Hall 105
Open This End | September 8 - December 11
Ronna and Eric Hoffman Gallery of Contemporary Art
Lewis & Clark College
0615 S.W. Palatine Hill Road
Read More
Posted by Jeff Jahn on September 24, 2016 at 10:07 | Comments (0)
---
First links of Fall 2016
Well the long expected correction of zombie abstractionist artists has begun (other young artists with absurdly high prices too). Dont get me wrong, there's nothing absurd about a young artist making 25-65k on a painting after only a few shows but it should be rare and by 2014 many zonie abstractionist works were going for 500k+. Only a carefully orchestrated economy produces that effect. I can see 1-3 very special even "exceptional" artists being "worth it", sure that's fine but a hoard of artists pulling down over 100k per painting after only a few shows and a short career... that smells funny. Also, artists who stack some junk on top of other junk with some pastel colors + foam or lumpy clay pots are not any better and art schools are pumping them out in droves (I call it hoarder art and Robert Rauschenberg pioneered The Combine before most of these artists were born). A few months ago this story on the Lisa Cooley Gallery seemed to say it all. Now I'm not applauding any closures or corrections... the Art Life is difficult, even for people whose lives are comparatively easy but when art is treated like an asset class it skews what is created and why. It seems the world has lot of very complicated problems and opportunities to tackle... so we shouldn't be awash in uncomplicated art that is easy on the culture that creates it, but we are. Does that invalidate abstraction? ...of course not (the most simple paintings can complicate any viewer's understanding but why buy some kid out of art school when you can buy a dozen very good Mary Henry works for half as much? The issue is one of scale and depth of understanding and it takes that to have mid level galleries that sell art between $2000-$25000. Most of the greatest works of art were bought in that range initially. Hopefully a return to some connoisseurship will result from this contraction. Of course, the most important, already historically "vetted" art wont be affected by this, which should make the best Gen-X and Millennial artists ask more difficult questions of the art world. I hoping the most sought after art becomes more like wild caught salmon rather than the farmed stuff I've noticed a lot of lately.

On a related note Jim Behrle thinks the art world is trolling you with art that isnt as radical as it presents itself to be. Well, sorta... Institutionally things have gotten very tame in the 15-20 years with curatorial power being ceded to the director's chair. Directors answer to the #'s ultimately ... (more)
Read More
Posted by Jeff Jahn on September 22, 2016 at 16:15 | Comments (0)
---
September Swing Picks
Lately, Portland's art world has been suffering most of the same "look at this estate sale" art the rest of the world has been subjected to but no more... September gets exciting this week:



Jennifer Steinkamp's Jimmy Carter

There hasn't been much talk about it since somewhat underwhelming festival style glut-art seems to saturate the generalist press... but Open This End is a heavyweight at the Hoffman Galler at Lewis & Clark College and should not be missed. A traveling selection from Blake Byrne's excellent collection, the exhibition isn't just a scattered trophy room of; Warhol, Paul McCarthy, Mike Kelley, Gerhard Richter and Bruce Nauman. It follows several threads of intertwined societal and personal narratives. I think the installation of Jimmy Carter by Jennifer Steinkamp alone should be compelling because it isn't just the same old political art, it is subtle in a way politics usually are not. What's more, Steve McQueen's groundbreaking multi-channel Drumroll video is on display at PAM as part of Open This End as well. There isn't an opening but on September 25th there will be a panel about serious collecting (with serious collectors like Byrne), a practice Portland could have more of.

Open This End| September 8 - December 11
Collector's Panel with Blake Byrne: September 25, 4PM
Ronna and Eric Hoffman Gallery of Contemporary Art
Lewis & Clark College
0615 S.W. Palatine Hill Road


... (more including TBA)
Read More
Posted by Jeff Jahn on September 08, 2016 at 8:36 | Comments (0)
---
First Thursday Picks September 2016
Though Portland's art scene is one of the few that remains active during the Summer, this year it was mostly a cascade of group shows and frankly almost all of those group shows have been weak on execution for the past 12 months (it takes a lot of care to pull them off and most Portland institutions think more is more and spread themselves amateurishly too thin). So it is exciting that the rains have returned as have the serious solo and duo efforts have as well in September. Here are my picks:



Carol Benson's Regalia at Blackfish

There is an intriguing duo show at Blackfish with Carol Benson's Sewn Constructions and Michael Knutson's Recent Paintings and Monotypes. Both explore some timeworn aspects of abstract wall based work but both seem like they are at the top of their game for more than just one or two works each. The energy these two bring to bear reminds us that Clement Greenberg's personal collection lives at the Portland Art Museum (I think institutionally they may have forgotten... a pity because the local + international scene shows how he does still have legs). In particular, Benson's "physical" recycling of other painters work is intriguing, while Knutson has consistently been one of the West Coast's best abstract painters for decades now.

Carol Benson & Michael Knutson | August 30 - October 1
Opening Reception: September 1 | 6 - 9PM
Gallery Talk: September 10, 1PM
Blackfish Gallery
420 NW 9th

... (more)
Read More
Posted by Jeff Jahn on September 01, 2016 at 16:57 | Comments (0)
---
Double Difference at Indivisible

Linda Wysong, Hidden Topographies (2016)


Linda Wysong and Linda K. Johnson have been been collaborating and executing co-orbital projects regarding the shifting and layered landscape of Portland for over 25 years. They find gravity in concrete, gravel and paved streetscapes and its roots are indebted to Robert Smithson and Co.'s fascination with the industrial ruins of Passaic New Jersey. Yet unlike their forbear prophets they continually focused on Portland. The result is a bit like running into an old miner who remembers the multiple gold rush times who can regale you with tales of claim jumpers, visionaries and hornswagglers. Except they are not swaggeling any horns. Wysong is a mapmaker at heart, dealing in topographies both mental and physical, Johnson is more of a documentary observer...
Read More
Posted by Jeff Jahn on August 27, 2016 at 11:00 | Comments (0)
---
Bending Nature, Bamboo at the Portland Japanese Garden


Portland is in the middle of a heatwave and though its hardly anything that would phase Midwesterners or those from Houston (we don't have much humidity) it is still hard for many as air conditioning can be rare. Thus, it is a great time to climb up the West Hills, where it is cooler and check out the latest at the Portland Japanese Garden for Bending Nature. It features, "traditionally trained bamboo artist and craftsman Jiro Yonezawa and Shigeo Kawashima, well known for his community engagement-based art-making" who "will team with Portland artists Charissa Brock and Anne Crumpacker to create work on site. The exhibition is a rare opportunity for visitors to see art situated in three outdoor locations within the iconic Japanese garden. Each of these artists attempts to 'bend nature' in new directions, challenging conventional bamboo craft techniques and forms to reflect the close relationship between nature and ourselves."

Bending Nature | August 20 - October 16
Portland Japanese Garden
611 SW Kingston Avenue

Read More
Posted by Jeff Jahn on August 19, 2016 at 14:14 | Comments (0)
---
Precipice Fund Round 4


The Portland art scene is under pressure from its own success, which played a crucial role in making the city interesting and attractive (to developers as well as artists). Oddly, most of the visual art presenting institutions have done diddly and or squat to help the plight of artists but one, PICA, saw what was happening and pressed the Andy Warhol Foundation to help. As PORT was hopping up and down PICA was developing the Precipice Fund as a regranting initiative for hard to fund projects and spaces (the very thing that makes Portland an interesting art city... our mid level institutions themselves aren't exactly cutting edge but the alternative spaces often are). Precipice Fund cant do everything but it should be on every artist's radar. The scene will survive but all of Portland's granting and presenting organizations need to look at what they fund/present and why?

The final workshop for developing your proposal is Saturday August 13, 2:30 - 3:00PM at APANO's JAMS (8114 SE Division St, Portland) and 2016's Precipice Fund application process opens on Monday August 15th.
Read More
Posted by Jeff Jahn on August 12, 2016 at 13:28 | Comments (0)
---
First Thursday August 2016 Picks

Wendy Red Star

Wendy Red Star's Tokens, Gold, & Glory is one of those very rare installation are exhibitions that HAP gallery seems to be doing quite often, this gets my attention. Red Star draws on; "ephemera, real or imagined narratives, and her traditional Crow background. Her multifaceted Deer Decoys entice the viewer with shiny, golden surfaces, not unlike the natural-looking decoys used to lure other deer."

Tokens, Gold, & Glory | July 19 - August 6 2016
First Thursday Opening: August 4 6-8PM
Hap Gallery
916 NE Flanders



... (more)
Read More
Posted by Jeff Jahn on August 04, 2016 at 13:49 | Comments (0)
---
Weekend Picks

Ralph Pugay's Chicken Pox Orgy

Ralph Pugay's work is a bit too edgy for some of Portland's more conservative establishments (Seattle gave him a Betty Bowen Award though) but this hilarious artist is probably the most Portland of painters and he's developing a national reputation. His latest will be on display for only 2 days at Worksound International who is kicking of their new partnership with Upswell (Portland's artists find a way to make this exciting scene happen)... be there.

Ralph Pugay | July 29 - 30th
Opening Reception:​ Friday, July 29 from 6-8PM
​107 SE Washington Street, Suite 238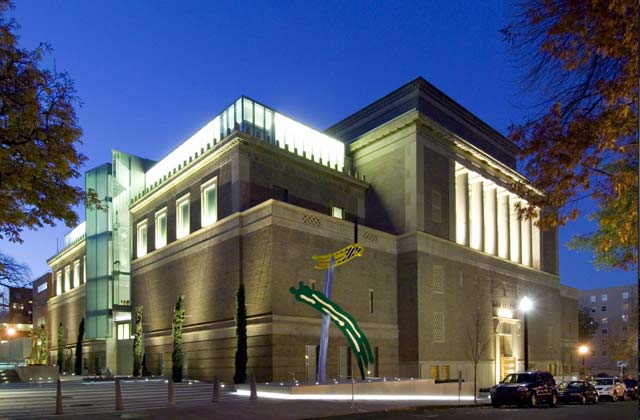 As part of the Converge 45 series of events (a kind of guided tour for visitors to the somewhat difficult to access but super vibrant Portland art scene three curators will discuss the topic of creative Migrations at the Portland Art Museum. This is interesting because PAM hasn't done a particularly good job of tapping one of the most active art scene's in the country. The panelists; "Kristan Kennedy (Visual Art Program Director/ Chief Curator at PICA) in conversation with Converge 45 Artistic Director Kristy Edmunds, Irene Hoffman (Phillips Director and Chief Curator, SITE Santa Fe), and Wallace Whitney (artist, curator, and co-founder, CANADA, New York) to consider creative migration within the United States, and the impacts and potentials presented to the Pacific Northwest." Converge45 seems to be a branding of what regularly happens in Portland every month but this is a discussion that should occur more often.

The subject of artist enclaves is near and dear to my heart and have written/tracked the phenomenon of Portland as an enclave more than anyone... I'll be there.

Discussion: July 30th 10:30AM - Noon
Portland Art Museum (Whitsell Auditorium)
1219 Southwest Park Ave.
Read More
Posted by Jeff Jahn on July 29, 2016 at 17:51 | Comments (0)
---
Weekend Art Occupation Picks

Karl Burkheimer at North View Gallery, PCC Sylvania

As an educator Karl Burkheimer is a Portland fixture but he has chops an artist and since I was one of the first to curate him into higher profile shows (VoLume back in 2008 at Worksound) I track his work closely. Myself and many others felt his work in the 2013 CNAA's was an 1980's throwback but lately he's been transitioning to more current work with a stronger built environment edge... one which channels the angst that rapid development is foisting upon Portland Neighborhoods. It is an important theme that isn't being explored curatorially in group shows in any sufficient way. Thus, it is great that North View's director Mark Smith has turned over this exemplary brutalist space to Burkheimer for such an extended time (His Erik Geschke exhibition last year also explored the theme). Stop in multiple times this summer to see how Burkheimer puts his skills to use in this evolving occupation.

Simulated Archetypes | July 16 - September 16
Opening Reception: July 16, 5 - 7PM
PCC Sylvania (North View Gallery)
12000 SW 49th


...(more)
Read More
Posted by Jeff Jahn on July 15, 2016 at 12:51 | Comments (0)
---
Tuesday Links
The grotestque that is the art of Trump's hair. Ugh, this political season is gonna be brutal on anyone sensitive to aesthetics and meaning

Getting blue and naked for Spencer Tunick is a thing. The generalist press does love nudity, though there is a serious history of blue nudes in the art of Picasso and Matisse. Also, I suppose the blue skinned Smurfs have lost their cultural profile enough to make this project serious enough to undertake.

What does and doesn't make for good museums, the Art Newspaper asks around. First of all, museums rarely take real risks and the main thing they do is transpose egalitarian ideals in the context of often expensive and otherwise elitist objects. Where they usually founder is by seeing themselves as too much repositories, which they aren't. In fact museum's are vehicles for experiences (history, context and intellectual juxtapositions) rather than mere estate sales for the rich. That said because institutions require patrons they often cater too much to the act of pursuing them, blunting their intellectual and social edge. This is because curators as a class have been losing their voices within major museums. In fact, having strong curators dedicated to specific fields that act as ombudsmen and aesthetic chefs for all classes is what makes a museum different than more entertainment driven venues or smaller university spaces where the curator is expected to do director duties as well. Ultimately the biggest mistake museums make is valuing the building over their curatorial staff. Very good staff can also inform the design process but typically only the best museums can afford inspiringly flexible curators and sensitive/perceptive architects who can accomplish that. Instead, most museums simply do what most other museums have done.

... (more, including Artnet's Portland2016 travelogue)
Read More
Posted by Jeff Jahn on July 12, 2016 at 10:52 | Comments (0)
---
First Thursday Picks July 2016


Summertime often signals a glut of group shows in Portland, but one of the best traditions is Blackfish Gallery's 21st annual Recent Graduates exhibition. The artists are selected by the faculty from their respective programs and the result is always worth a tour.

Recent Graduates | July 5 - 30
First Thursday: July 7, 6 - 9PM
Blackfish Gallery
420 NE 9th.




One of the solo exhibitions that has my attention is by a recentish graduate, Colin Kippen. His latest effort, Indices, at Duplex should be the latest chapter in his exploration of the way the optical and material properties can render an object somewhat out of phase with daily encounters of similar but less artfully combined media. I've been following his work since his graduation exhibition and a lot of other people are too. There's a bit of the Dave Hickey school meets Rachel Harrison going on but his work feels a bit grittier and more intimate and it will be interesting to see how this work develops with its penchant for out of phase optical texture.

Indices | July 7 -28
First Thursday: July 7 6- 9PM
Duplex Gallery
219 NW Couch Street, Portland Oregon

... (more)
Read More
Posted by Jeff Jahn on July 07, 2016 at 13:18 | Comments (0)
---