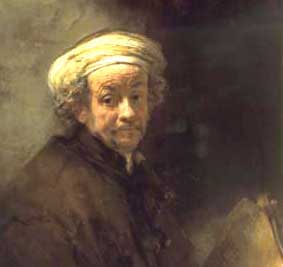 Rembrandt, "Self-Portrait as St. Paul (detail)"
In conjunction with the ongoing
Rembrandt exhibition
, the
Portland Art Museum
presents "Rembrandt True and False," a lecture by Walter Liedtke, curator of European paintings at the Metropolitan Museum of Art. The lecture will explore the attribution confusion that arises between Rembrandt and his followers.
The lecture is on
Sunday, July 8
at
2pm
. It's
free
and open to the public, but tickets are required. Visit the
PAM calendar
for more information.
Thanks for signing in, . Now you can comment. (sign out)
(If you haven't left a comment here before, you may need to be approved by the site owner before your comment will appear. Until then, it won't appear on the entry. Thanks for waiting.)