After heading to sleepier parts of Pennsylvania for the winter holidays, I had the chance to visit two of America's premier East coast cities--New York and Philadelphia. My New York coverage will be posted in the near future.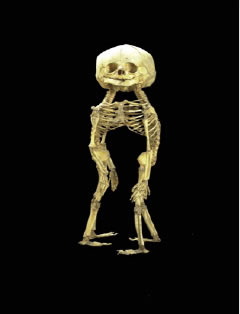 Co-joined twins from the Mütter Museum, Philadelphia

Former resident David Lynch has described the City of Brotherly Love as "a very sick, twisted, violent, fear-ridden, decadent, decaying place," "filled with violence, hate and filth" and, "the sickest, most corrupt, decaying, fear-ridden city imaginable." Lynchian hyperbole aside, I have to agree that Philadelphia is a mad, gritty city. Nonetheless, it's filled with of cultural treasures. While pretty much everything was closed during my New Year's visit, I've cobbled together a mini-tour of my former home's artistic offerings based on memory, research and rumor.

The Philadelphia Museum of Art is a lovely Greek Temple-style building which features a rotating cast of tourists pretending to be Rocky at the top of its formidable steps, a solid permanent collection, and "pay-what-you-wish" Sunday every single week. PMA recently won an uphill battle to keep native son Thomas Eakins's The Gross Clinic in the city--and out of the clutches of a Wal-Mart heiress. The unfolding drama was covered on January 12 by the paper of record.



The Rodin Museum

The Rodin Museum--the largest collection of the Rodin's work outside of Paris, France.

The Institute of Contemporary Art--The University of Pennsylvania's exhibition space. Top-notch.

The Ice Box Project Space is situated in a warehouse once used for processing frozen seafood. The building is now being leased as rental space for artist's studios and creative businesses. The vast walk-in freezer has been converted into an exhibition and performance space.



Chris Burden, L.A.P.D Uniform, 1993
Collection of the Fabric Workshop and Museum

The Fabric Workshop and Museum--non-profit organization that exhibits work in fabric and new materials in collaboration with emerging and international artists. The exhibitions are consistently edgy and interesting. Chris Burden made his oversized L.A.P.D uniforms as an artist-in-residence.

The Barnes Foundation --the creation of Albert C. Barnes, an eccentric self-made millionaire who earned his fortune by developing and marketing a preventive treatment for gonorrhea at the the dawn of the 20th Century, Barnes bought up bundles of soon-to-be-considered-masterpieces by the Impressionists and quickly amassed one of the most impressive and bizarrely hung private art collections in the U.S.A. (the paintings are clustered in "educational" arrangements invented by Barnes and share the walls with an equally large collection of metalwork). Located right outside Philly in Merion, PA, in the midst of an impressive 12-acre arboretum of rare and unusual plants. Reservations required.

The Mercer Museum--once again, $$$ + eccentricity = great museum. Described as a "Towering castle [housing] dramatic displays of the implements, folk art and furnishings of early America before mechanization. Walk into the Central Court and see a Conestoga wagon, whaling boat, carriages and an antique fire engine suspended overhead. There are 40,000 tools of more than 60 early American crafts and trades displayed" The castle is constructed entirely out of concrete and includes genuine antique gallows. Located in nearby Doylestown.



Skull display from the Mütter Museum

The Mütter Museum--a collection of pathological specimens chaotically arranged and partially explained with yellowing typed identification tags that give this legitimate branch of The College of Physicians of Philadelphia the air of an eccentric millionaire's basement laboratory. See the "Secret Tumor of Grover Cleveland," wax renderings of eye disease problems, a plaster cast of Siamese twins Chang and Eng, and many varieties of brains.

The Mummers Museum--The annual New Year's Day Mummers Parade was postponed due to rain and my plans to visit the Mummers Museum were unfortunately shelved. However, I have it on good authority that this museum is clearly cash-strapped, and exhibits have been pulled together with MacGuyver-like ingenuity and verve, resulting in fascinating displays. Mumming is a whimsical style of revelry that's been around since 400 BC. The Mummer's Parade in Philly is one of only a handful of yearly events of its magnitude that is completely free of corporate sponsorship, Contemporary mumming looks like this...




and this...



The Pennsylvania Academy of Fine Arts , Moore College of Art and Design, The Tyler School of Art (a satellite branch of Temple University), and Drexel University all have worthy galleries. Philadelphia's visual arts scene is strengthened by the wealth of art students, particularly MFA candidates.

Space 1026 and Vox Populi are both artists' collectives with interesting galleries.

There are cheap ($20 round trip) busses that run every hour between the Chinatowns of Philly and NYC. The trip takes two hours.

I encourage all appreciators of the odd and spectaclular to consider paying a visit to Philadelphia next time you're headed Eastward. As David Lynch once said, "Yes, [Philadelphia is] horrible, but in a very interesting way. There were places there that had been allowed to decay, where there was so much fear and crime that just for a moment there was an opening to another world. It was fear, but it was so strong, and so magical, like a magnet, that your imagination was always sparking in Philadelphia...I just have to think of Philadelphia now, and I get ideas, I hear the wind, and I'm off into the darkness somewhere."