18 Painters • Mt. Hood Community College Visual Arts Gallery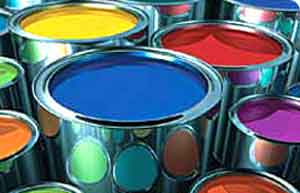 Opening tonight at Mount Hood Community College is the show "18 Painters".
What's the only thing that connects the work? Paint.
Artists include: Brendan Clenaghen, Brian Borrello, Michelle Ross, Margaret Evangeline, Judy Cooke, James Boulton, James Lavadour, Willy Heeks, Ken Kelly, Stephanie Doyle, Kristan Kennedy, Marc Katano, Joe Macca, Pat Barrett, G. Lewis Clevenger, Kathryn Van Dyke, Lucinda Parker and Melinda Stickney-Gibson.
18 Painters • Mt. Hood Community College Visual Arts Gallery
opens: Fri Jan 12 • 6 -8:30p
runs: Jan 8 - Feb 2 • M-F • 9-5
503-491-7309 or barrettp@mhcc.edu for more information