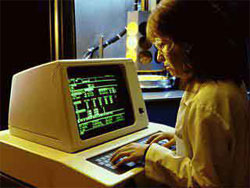 Summer is ending and everyone's excited about the coming Fall exhibitions. Opportunities abound throughout September for thoughtful and intelligent visual and performative culture in Portland. With everyone's eyes to the immediate future, here are some tidbits from around the web pertinent to the roundup.
On
artnet
it's been reported that Starbucks and the
Cleveland Art Museum
are partnering to bring the collection to 10 coffee shops in the city. Sounds kind of interesting except that the collection comes in the form of posters of work in their collection. If that's not enough to make them come rushing the doors there will be "Art Crew" appearances in which works of art "comes to life" via costumed characters. I'd pay to see some kid impersonate a
Dawoud Bey
(one of the proposed posters) . Would they walk around with a dour look and a frame around them? Of course, the museum is doing this because they're closed and want to stay a part of the conversation. It's just strikes me as peculiar…
The new
Visual Codec
is out today. There's a review of the
Oregon Biennial
by Jessica Bromer where she goes into detail about the work of Jesse Hayward, Kristan Kennedy, Marcy Adzich, Anna Fidler and David Eckard.
Here's another chance for an audience with Jennifer Gately. The
Center for Contemporary Art
in Seattle is hosting the 2006 COCA Annual. Open to all residents of the US and Canada-now that's some competition…let's see....Oregon Biennial 700+ submissions…Northwest Biennial 900+submissions….US and Cananda--yikes!!-the deadline is October 8th and costs $25 per submission.