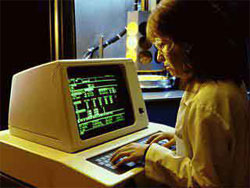 Though it may have seemed that the recent
question
about those selected for the 8th Northwest Biennial in the comments area was sloughed off, it got me to thinking. Often the question of gender comes up when a list like this comes out. In an effort to allow ourselves to judge the quality of the work rather than the quantity of men vs. women, I thought I'd try to gather some visual information.
Below is the list of artists; each name linked to one of the first sites upon "google"ing their name. It looks as though Oregon's biennial outdoes Tacoma's for the battle of the sexes. 17/34 (Oregon) vs 15/41(Tacoma). Though their numbers are smaller will the ladies of the Greater Northwest kick as hard as they do in Oregon?


Victoria Adams
Juan Alonso
Daniel Attoe
Jay Backstrand
Justin Colt Beckman
Nicholas Brown
Cris Bruch
Buddy Bunting
Sally Cleveland
Judy Cooke
Claire Cowie
Mark Danielson
Susan Dory
Joe Fedderson
Ellen Garvens
John Grade
Victoria Haven
Patrick Holderfield
Denzil Hurley
Sarah Jane Lapp
Anya Kivarkis
Mack McFarland
Mark Takamichi Miller
Steven Miller
Jeffry Mitchell
Brian Murphy
Natalie Niblack
Nicholas Nyland
Mary Ann Peters
Jim Riswold
Phil Roach
Alex Schweder
Michael Spafford
Juniper Shuey
SuttonBeresCuller
Lisa Sweet
Keith Tilford
Marie Watt
Sherrie Wolf
Robert Yoder
Claude Zervas
In other news, Jo Jackson has a review for her show at Kavi Gupta in Chicago on
Artkrush
.
Gretchen Bennett, one of the stronger participants in the recent inClover show, gets a shoutout from
Visual Codec
.