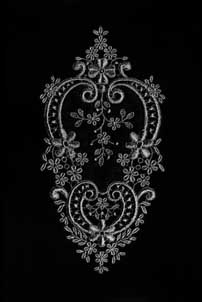 Todd Johnson at Augen Gallery
FRESH • Group Show • multi-media
New works by upcoming and mid-career artists range from paintings in wax, cellophane collages, hand-stitched photography, to sculptural topography. Chandra Bocci, Elise Engler, Pierre Gour, Sean Healy, Kristan Kennedy, David McDonald, Mark Mulroney, Yuki Nakamura, Melody Owen, Daniel Peterson, Michelle Ross, Adam Sorensen, Daniel Sturgis, Brad Tucker and Amanda Wojick
Elizabeth Leach Gallery
• 417 NW 9th Avenue Portland, Oregon 97209 • 503.224.0521
First Thursday Opening 6:00 - 9:00 pm. Exhibit ends May 27.
Boredom: I learned It by Watching You • Group Show
Ah, possibly another show attempting to lower the bar for the Portland art scene! Yawn? Curated by Josh Arseneau and Gabriel Flores. Artists include Mike Mcgovern, Harvest Henderson, Paige Saez and a crazy amount of others.
Portland Art Center
• 32 NW 5th Ave Portland OR 97209 • 503.236.3322
First Thursday Opening 6-10pm. Exhibit ends April 23.


New Work • Rachael Allen • paintings
"These are all reflections on the quirkiness of being human. The odd moments or expressions that make us very strange at times . Our habits, rituals, and exchanges can be quite bizarre if looked at from a voyeuristic perspective of a snapshot in time."
Zeitgeist Art Gallery
• 625 NW Everett St. #109 Portland, OR 97209 • 971.544.1365
First Thursday Opening 6-10pm. Exhibit closes April 29.
"
Killed By Submission
" Jason Lee Parry at Sugar Gallery
Street Wave •Jason Lee Parry • photography
This local photographer's work may be the strongest show Sugar has put together thus far. With bold compositions, Parry depicts haunting, humorous, and thoughtprovoking images of somewhat unsettling perceptions of reality.
Sugar Gallery
• 420 SW Washington St, Suite 500 • 503.222.7722
After Hours •Group Show • multi-media
Known for skills as storytellers and character performances, this show features the personal works of the filmmakers, designers and animators that make up
LAIKA
- previously known as Vinton Studios.
Compound Gallery
• 107 NW 5th Avenue Portland, Or 97209 •503.796.2733
First Thursday Opening 7pm. Exhibit end April 30.
LifeLine • Wendy Franklund Miller • painting
Lace Patterns • Todd Johnson • photography

This show features some fanciful work by two different artists. Millers encastic paintings are full of depth and color. Johnson's black and white decorative images feel eerily nostalgic.
Augen
• 817 S.W. 2nd Portland, OR 97204 • 503.224.8182
First Thursday Opening 5:30-8:30pm. Exhibit ends April 26.
First Thursday Downtown - Vanessa Calvert, an up-and-coming Portland artist, presents her first solo show of encaustic / photo collage paintings at Broderick Gallery - First Ave off Yamhill. These uniques works involve painting in layers of pigment-infused beeswax, blow-torching, ironing and scraping-back until her desired composition is achieved. http://www.broderickgallery.com/New%20Show.htm