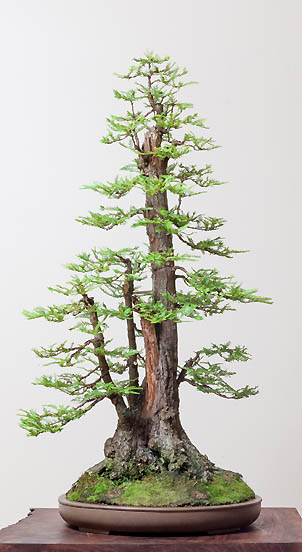 Coastal Redwood, Ryan Neil (photo Chris Hornbecker)
Oregon based Ryan Neil takes the centuries old tradition of Bonsai and blending his own familiarity with Western North American flora. This is an excellent example of how the
Portland Japanese Garden has become a world leading bridge and a new template for the living traditions of Japanese arts and culture into the present day
.
American Bonsai, the unbridled art or Ryan Neil | May 21 - June 19
Portland Japanese Garden (outdoor courtyard)
611 SW Kingston Avenue

As part of PNCA's Collaborative Design MFA graduate exhibition I'm going to go out on a limb and suggest one element of this thesis exhibition called Street Food Sites in the Innovation Studio space in the 511 building. (yes I'll report back on the whole show in an update to this post) Street Food Sites chronicles a beloved hallmark of Portland's cultural makeup... its food cart culture and artists like canaries in the coal mine explore the challenges Portland's status as a hot city have presented to our vibrant cultural fabric. I'd like to note that other cities have faced this and survived, but only through progressive and proactive thinking and zoning.
PNCA Undergraduate and Graduate Thesis Exhibitions | May 22 - June 17
Reception: Sunday May 22, 2016 6-9PM
Pacific Northwest College of Art
511 NW Broadway (and 724 NW Davis)
Thanks for signing in, . Now you can comment. (sign out)
(If you haven't left a comment here before, you may need to be approved by the site owner before your comment will appear. Until then, it won't appear on the entry. Thanks for waiting.)