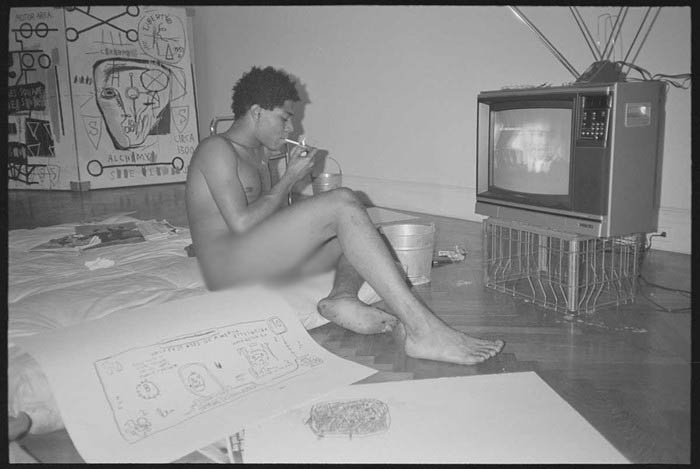 Jean-Michel Basquiat Reclining Nude, by Paige Powell
Portlander
Paige Powell has a show of her photos of Jean-Michel Basquiat
up
in NYC now
.
Interest in
Basquiat continues to intensify
year after year, perhaps because of all the 80's painters his work is the biggest cipher. Unlike say Schnabel or Clemente... no matter how much we learn or hear of Basquiat, it somehow never seems expended. Some artists simply have a mystique... others make far too many pains to fabricate it. Basquiat is the former.
Last year I wrote
a little essay about the very unique Basquiat painting Powell has on long term loan to the Portland Art Museum
.
Thanks for signing in, . Now you can comment. (sign out)
(If you haven't left a comment here before, you may need to be approved by the site owner before your comment will appear. Until then, it won't appear on the entry. Thanks for waiting.)