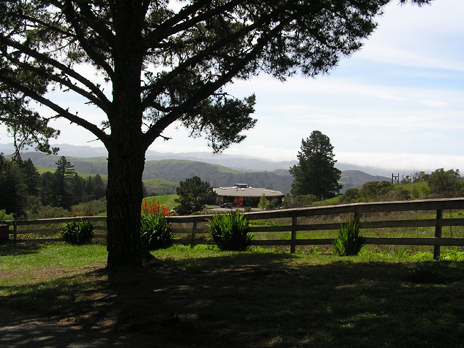 The Ford Family Foundation has announced a partnership with the Ucross Foundation Residency Program of Wyoming and Djerassi Resident Artists Program of Northern California to provide month long residencies to eight Oregon-based mid-career visual artists. Mid-career artists must have evidence of sustained commitment to your medium over a minimum seven year period, not be enrolled in a degree-seeking program, and be at least 30 years of age. You can find more information about the application requirements here. The postmark deadline for all application materials is October 1st.
//
This might be a bit of a scam in the sense that you're 'invited' to pay $15 for inclusion in their catalogue, but this Art Takes Miami opportunity does have some attractive prizes. The selected works will be exhibited as part of the Scope Art Fair which runs concurrently with Basel. The open call is an international search for creative talent, skill and vision that will present over 1,000 artists through a "digital display in the exclusive Art Takes Miami booth during SCOPE Art Show this December." I'm left wondering what they mean by "digital display". Entries are due by September 30th, which is three days from now. If you're interested, you should hurry up. Click here for more information.
//
The Cascade AIDS Project is seeking installation work to be showcased at their 24th Annual Art Auction. Although they're seeking work that is "large in structure and available for public interaction", there does not appear to be a budget for participating artists. Participating artists will be granted plenty of wiggle room in their 30x30' spaces. "The works will be surrounded by high grade foot traffic and will be accessible for direct contact and interaction by the public... One special area of need is the entrance to the Memorial Coliseum and the event. The covered promenade provides an excellent opportunity for structures lining both sides of the entrance. This can include moveable and non moveable art, this can even include performance. The other areas will be located inside the event on the mezzanine." For more information, see their page on the RACC announcement board here.

Thanks for signing in, . Now you can comment. (sign out)
(If you haven't left a comment here before, you may need to be approved by the site owner before your comment will appear. Until then, it won't appear on the entry. Thanks for waiting.)