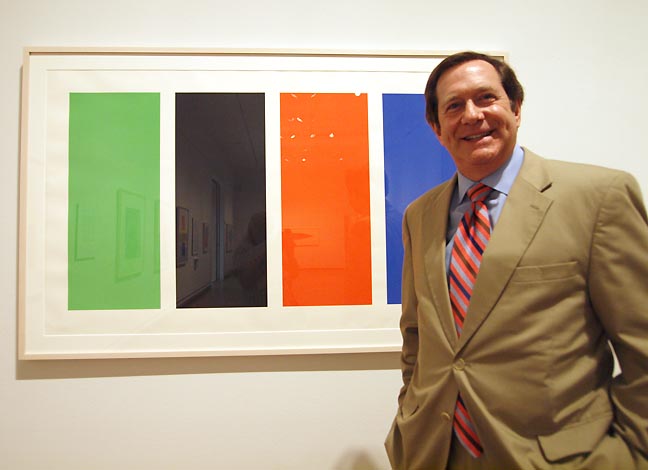 Jordan Schnitzer
Interested in finding out how a true art collector shares his passion with the public?
Tomorrow's conversation with Jordan Schnitzer
is probably your best chance to understand what is an essentially esoteric process.
The
Ellsworth Kelly Prints exhibition at the Portland Art Museum
is a very satisfying summer show (very similar to the recent Letters to Ellsworth at LACMA, also culled from Jordan's collection) but for those artists who love Kelly or are simply curious about collectors... I suggest you catch the conversation tonight with Jordan and PAM's director Brian Ferriso. If you haven't met them, I'd describe them as two of the most engaging people in the Portland art scene. Jordan in particular, is passionate about the forms and multiples in Kelly's process and it's always great to see how much respect and appreciation he has for the artist. That kind of respect is a rarity in the often investment driven art world today. Instead, Jordan collects in depth, as a way to gain understanding... in much the way a true artist like Kelly creates as a function of exploring life's finer moments of observation. It is a kind of personal development that Portland is lucky to share in.
Portland Art Museum
Conversations: Collecting Ellsworth Kelly, Sept. 6 | 6:00 PM
Thanks for signing in, . Now you can comment. (sign out)
(If you haven't left a comment here before, you may need to be approved by the site owner before your comment will appear. Until then, it won't appear on the entry. Thanks for waiting.)