Get Your Sexy On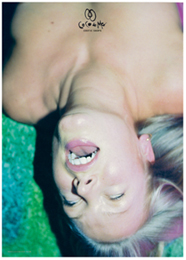 Campbell Hall Gallery and
Western Oregon University
present XXX; The Power of Sex in Contemporary Design. Curated by
Joshua Berger
of
Plazm
, and
Sarah Dougher
, XXX is part of the permanent collection of the
Museum of Sex
in New York City, and based on the award-winning book of the same name. Exhibition runs February 14 - March 13, 2007.
Joshua Berger and Sarah Dougher will host a discussion on February 22nd at 7pm at the
Campbell Hall Gallery
.
Power of Sex
Opening Reception Wednesday, Feb. 14 • 6-8p
Western Oregon University
345 N. Monmouth Ave.
Monmouth, OR 97361
Posted by Jenene Nagy on February 11, 2007 at 11:06 | Comments (4)
---
jenene,
i'm curious if you know why this show has traveled to western oregon university? and if it will travel elsewhere?
melia
Posted by: melia at February 12, 2007 10:00 AM
It was at the museum of sex in NY, 2005.
Posted by: Double J at February 12, 2007 10:59 AM
yes, i know. i'm curious about it's present home and it's future travels.
Posted by: melia at February 12, 2007 11:28 AM
Hi, no I do not know what brings the show to Western Oregon.
I do want to note there has been a change to the lecture.
The new date and time is Feb. 21st, at 6pm
Posted by: jenene at February 12, 2007 02:56 PM
Post a comment
Thanks for signing in, . Now you can comment. (sign out)
(If you haven't left a comment here before, you may need to be approved by the site owner before your comment will appear. Until then, it won't appear on the entry. Thanks for waiting.)