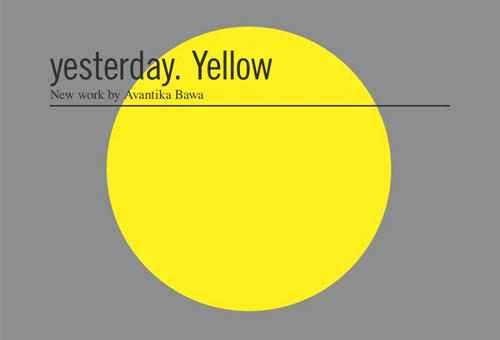 MP5 presents Avantika Bawa's
yesterday. Yellow
. Bawa writes: "My altered and seemingly 'perfect' construction aims to transform the objects beyond their perceived banality into a dynamic phenomenon that reinvents the mundane. Ordinary, discarded material is used to construct a landscape, where the common place is glorified. Here, the flawed is perfected and the familiar obscured, rendering an emergent and difficult communication to be examined and relearned." The exhibition is on view from March 12 - April 30, 2010.
Opening reception • 6-9pm • March 12
MP53
• 900 NE 81st Avenue • Gallery space of lofts building
Shaun Jarvis
Alpern Gallery presents Shaun Jarvis'
Hard Luck
. The photographs are part of a decade-long ongoing project photographing the artist's associates in available light without post-production.
Opening reception • 6-9pm • March 12
Alpern Gallery
• 2552 NW Vaughn • 503.477.7721
Thanks for signing in, . Now you can comment. (sign out)
(If you haven't left a comment here before, you may need to be approved by the site owner before your comment will appear. Until then, it won't appear on the entry. Thanks for waiting.)