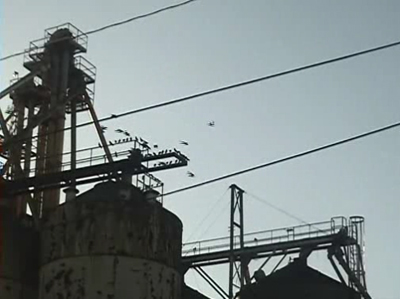 Brian Libby, still from "Creamery Birds"
Brian Libby presents
The City Onscreen
, a collection of short films featuring Portland architecture and design. In addition to four films by Libby, the screening includes work by Matt McCormick, Rob Tyler, Karl Lind, and Andrew Curtis, as well as a 1955 CBS News documentary about Portland preparing for nuclear war called "The Day Called X."
The City Onscreen
is part of Libby's ongoing "Designs on Portland" discussion series.
Film screening • 6:30pm • September 17
Design Within Reach
• 1200 NW Everett
Thanks for writing about this! Hopefully it will be a good show. Matt McCormick and Rob Tyler have long been two of my favorite Portland filmmakers, and I'm really excited by the work of Andrew Curtis and Karl Lind. --Brian Libby
Thanks for signing in, . Now you can comment. (sign out)
(If you haven't left a comment here before, you may need to be approved by the site owner before your comment will appear. Until then, it won't appear on the entry. Thanks for waiting.)