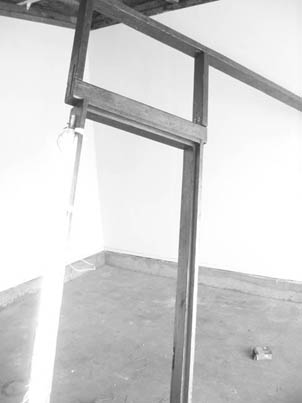 Joshua Pavlacky
Joshua Pavlacky presents
Towards the Scrambled Egg
, "an installation exploring landscape and spatial manipulation" at Appendix Project Space.
Opening reception • 8pm-12am • May 28
Appendix Project Space
• South alley b/w 26th & 27th on NE Alberta
The
ZooBombers'
Holy Pyle minibike sculpture has found a permanent home. Designed in conjunction with local artists Brian Borello and Vanessa Renwick, the Pyle has been relocated to 13th & W Burnside. The unveiling party this weekend starts at the Holy Rack at 10th & SW Oak at 4pm and will parade to the new location around 5.
Public art party • 4pm • May 29
ZooBombers
• Downtown
Thanks for signing in, . Now you can comment. (sign out)
(If you haven't left a comment here before, you may need to be approved by the site owner before your comment will appear. Until then, it won't appear on the entry. Thanks for waiting.)