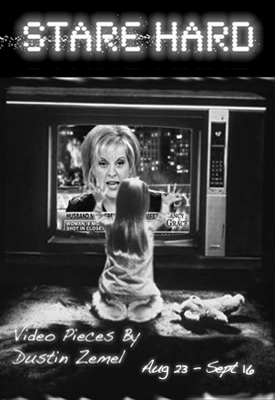 This weekend at Rererato, Dustin Zemel brings us a series of video installations titled
Stare Hard
. Using a variety manipulated footage and loops, Zemel's work "explores the visual density of our highly produced films and television programs."
Opening reception • 6-8pm • August 23
Rererato
• 5135 NE 42nd AVE •
info@rererato.com
Not coincidentally, Episode 2 of Rererato TV will air at 4pm the same day, featuring music, performance, and a discussion of Zemel's work.
Thanks for signing in, . Now you can comment. (sign out)
(If you haven't left a comment here before, you may need to be approved by the site owner before your comment will appear. Until then, it won't appear on the entry. Thanks for waiting.)